A BIG THANK YOU
To ALL students and Parents that volunteered
Annual EEU E-Waste & Savers Event:
Saturday September 16th
A big thank you to all students and parents who volunteered their time, cars and supplies to help in yesterday's fundraiser.

We truly appreciate all you did. We should get results in in a couple of weeks.

We were busy at West Campus and Savers the whole time. I understand we even got other EHS business at Savers

as another group came in after us and there were people who came early to donate and didn't want to wait
or come back so EEU got those donations. Also, EHS Dance had a garage sale down the street and donated
all their ewaste items to our event.

So please, let's reciprocate by showing up and support other EHS group fundraisers.

We all work together for better education.
AES Recycling is giving us 2 extra weeks to get donations in towards this fundraiser.

All donations must be taken directly to their business in Fullerton during their business hours.

Please make sure you identify any donations are for EEU.
Acceptable products are listed below.

We found out yesterday, they don't take printers.

That was a new issue we did not know about beforehand. Sorry to all those that collected printers for this e-waste drive.

I highly recommend setting up an appointment for drop-off just to make sure they

won't be closed when you come by due to lunch, late morning, closing early, etc.
Please fill out the attached form for TVs/Monitors.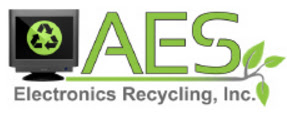 Monday-

Friday

9:00 a.m. to 5:00 p.m.



Accepted Recyclable Materials

AC Adapter
Apple Equipment
Cable/Cords
Camera
Cellular Phone

Computer

Computer Scrap/Parts

CD
Data Tape
Hard Drives
LCD
Laptops
Mouse

Monitor
Medical Equipment

Radio Equipment

Routers
Server
TV (CRT/LCD only)

UPS Battery Back-Up
Video Games
Most Electrical Devices

All Computer Equipment
Items Not Accepted
Household appliances (toasters, curling irons, washers/dryer, blenders, vacuums, fans, etc.)
Desktop/House landline phones